Australia's second-largest city, Melbourne is a cosmopolitan melting pot with something to offer everyone. From world-class dining and shopping to unique attractions and vibrant nightlife, Melbourne has it all.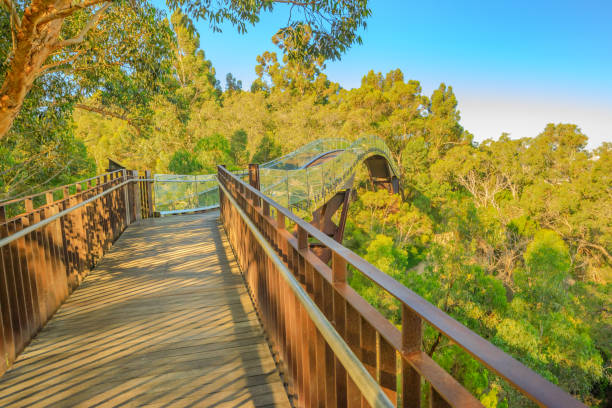 There is no doubt that Melbourne is one of the most beautiful cities in the world. It is home to some of the most stunning architecture, amazing food and friendly people. If you are planning a trip to Australia, then you must include Melbourne in your itinerary. 
Here are some of the must-see places in Melbourne:
1. Royal Botanic Gardens
The Royal Botanic Gardens in Melbourne are a must-see for any nature lover. They were established in 1846 and are home to over 10, 000 different species of plants, the gardens are a beautiful oasis in the city. Take a stroll through the many different gardens, including the Native Garden, Fern Gully, and the Tasmanian Plant House. The gardens offer stunning views of the city skyline and are a perfect place to relax and unwind.
2. Melbourne Zoo
Located just north of the city centre, Melbourne Zoo is home to more than 320 animal species from all over the world. Highlights include the Gorilla Forest, where you can see these amazing animals up close, and the Australian Outback Exhibit, which features native wildlife such as kangaroos and wallabies. The zoo has been open to the public since 1862 and is one of the oldest zoos in the world.
3. Queen Victoria Market
No trip to Melbourne would be complete without a visit to Queen Victoria Market. This iconic market is one of the largest in the world and has been operating since 1878. With over 600 stalls selling everything from fresh produce to souvenirs, it's the perfect place to find gifts for friends and family back home. It is a mecca for fresh produce, food stalls and souvenirs, and is open every day except Monday and Wednesday.
4. Eureka Skydeck
For breathtaking views of Melbourne, head to the Eureka Skydeck. Located on the 88th floor of the Eureka Tower, this observation deck provides panoramic views of the city and beyond. It is the highest public viewing platform in the Southern Hemisphere. For an even more unique experience, try out the "Edge" glass cube, which projects 3 meters out from the side of the building!
5. Federation Square
Federation Square is a must-see for any visitor to Melbourne. This bustling square is home to a variety of shops, restaurants, and museums, as well as the iconic Flinders Street Station. Don't miss the chance to explore this vibrant area of the city.
6.
Fitzroy Gardens
Fitzroy Gardens are located just a few minutes away from the city centre. They were established in 1848 and are home to several beautiful sculptures and monuments. The gardens also have a lake where you can go for a stroll.
7. National Gallery Of Victoria
The National Gallery of Victoria is one of the largest art museums in Australia. It was founded in 1861 and houses more than 70,000 works of art from all over the world.
8.
National Sports Museum
The National Sports Museum is located within the Melbourne Cricket Ground and celebrates Australia's rich sporting history. It is home to a range of interactive exhibits, as well as memorabilia and artifacts from some of Australia's most iconic sporting moments.
These are just a few of the many must-see places in Melbourne. Whether you're interested in history, nature, or shopping, there's something for everyone in this beautiful Australian city. So, what are you waiting for? Plan your trip today and experience the beauty of this amazing city.
You might also want to check, isabella Williams memorial reserve.